Join us virtually for an insightful afternoon with Cindy McCain!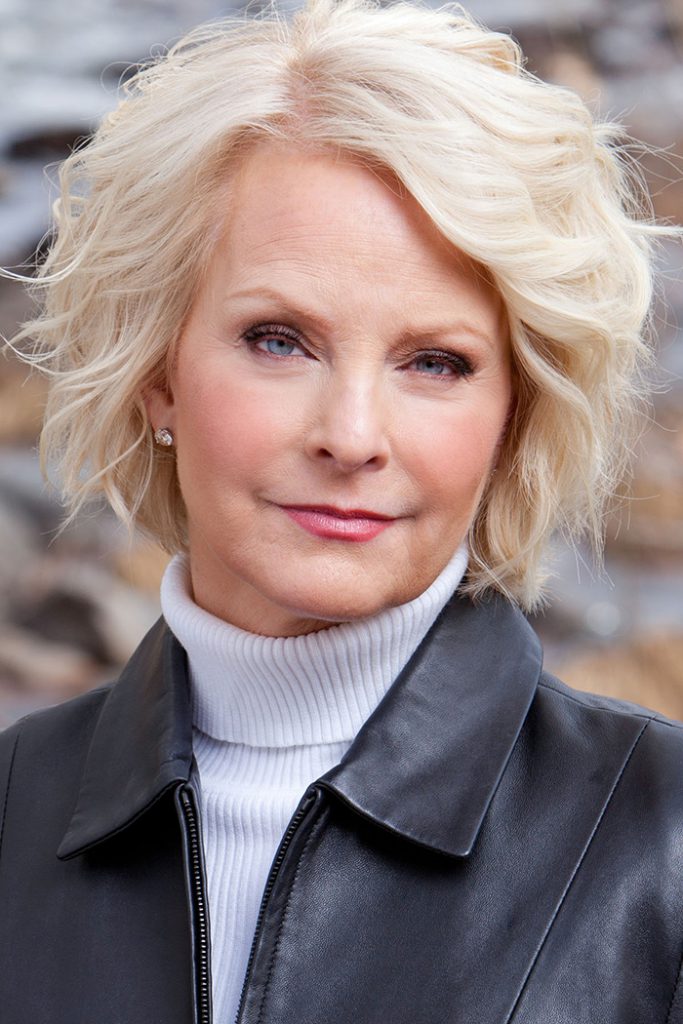 Be inspired by the work she does through the McCain Institute, hear about her experiences as a humanitarian, philanthropist and businesswoman, and learn how all of these roles have shaped her into the woman she is today.
This virtual event will raise funds to support Rush University Medical Center's education, research and community engagement programs, including The Woman's Board's 2021 principal project: The Woman's Board Fund for Precision Oncology Research.
Tuesday, May 11, 2021
Virtual Event
11:45 a.m. | Musical Welcome
12:00 p.m. | Introductions
12:15 p.m. | Cindy McCain Remarks and Q&A
Ticket Levels
Hydrangea

($125) – Includes access to the event for one guest and a curated Hydrangea gift bag

Peony

($250) – Includes access to the event for two guests and a curated Peony gift bag
Lilac ($1,000) – Includes access to the event for eight guests and a curated Lilac gift bag
Tulip ($2,500) – Includes access to the event for twelve guests and a curated Tulip gift bag
Click below to purchase tickets. Information on how to access this virtual program will be shared prior to the event. The amount of purchase in excess of the goods and services provided is tax-deductible.
---
About Cindy
Cindy Hensley McCain has dedicated her life to improving the lives of those less fortunate both in the United States and around the world.
Cindy serves as co-chair of the Arizona Governor's Council on human trafficking and on the McCain Institute's Human Trafficking Advisory Council. She is dedicated to efforts to reduce human trafficking in Arizona, throughout the United States and around the world, as well as working to improve the lives of victims of human trafficking. Through her work with the McCain Institute, several partnerships have been formed with anti-trafficking organizations working on solving various aspects of the problem.
Cindy also served on the Board of Directors for Operation Smile, a non-profit organization whose mission is to repair cleft lips, cleft palates and other facial deformities for children around the world. She was a member of the HALO Trust Board, as well as a founding Member of the Eastern Congo Initiative. She is committed to raising awareness of the travesties facing women and children in the Congo.
She also sits on the Advisory Boards of Too Small To Fail and Warriors and Quiet Waters. Cindy holds an undergraduate degree in Education and a Master's in Special Education from USC and is a member of the USC Rossier School of Education Board of Councilors. Cindy is the Chairman of her family's business, Hensley Beverage Company, which is one of the largest Anheuser-Busch distributors in the nation.
---
Thank you to our sponsors!
Hindman Auctions
Segal Family Foundation
Graystone Consulting
Thank you to 2021 Spring Luncheon Co-Chairs Katie Frekko and Brooke Kuehnle for their wonderful leadership and support.
---
Please make your reservation by Tuesday, April 27, 2021. Contributions received by Tuesday, April 20 will be recognized at the event. All contributions will be acknowledged in the 2021 Impact Report and are fully tax-deductible under federal tax law. Reservations and contributions are processed by PayPal. A PayPal account is not required to submit payment. After you are transferred to the PayPal checkout page, look for the option to "Pay with Debit or Credit Card" at the bottom of the page.
Rush University Medical Center is following guidance from local health departments and the Center for Disease Control and Prevention (CDC) regarding large gatherings, including CDC recommendations on preventing the spread of COVID-19.