Cindy McCain will keynote Rush Woman's Board Spring Luncheon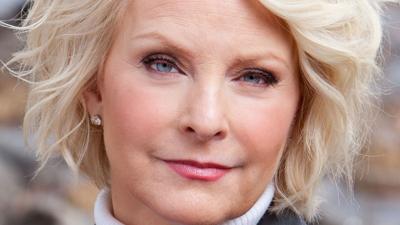 The Woman's Board of Rush University Medical Center will host its first virtual Spring Luncheon on Tuesday, May 11, featuring keynote speaker Cindy McCain, a humanitarian, business leader and chairperson of The McCain Institute. Co-chaired by Katie Frekko and Brooke Kuehnle, the luncheon will begin at 11:45 am with a musical welcome followed by introductions before a Q&A with McCain.
Cindy Hensley McCain has dedicated her life to improving the lives of those less fortunate both in the United States and around the world. As the Chair of the Board of Trustees of the McCain Institute for International Leadership at Arizona State University, she oversees the organization's focus on advancing character-driven global leadership based on security, economic opportunity, freedom and human dignity. Cindy also chairs the Institute's Human Trafficking Advisory Council. This is an issue she cares deeply about and is committed to ending human trafficking and supporting victims in Arizona, the United States and around the world. Through her work with the McCain Institute, several partnerships have been formed with anti-trafficking organizations working on solving various aspects of the problem.
Cindy is the wife of the late U.S. Senator John McCain. Together, they have four children.
Funds raised by the 2021 Spring Luncheon will be directed to Rush Medical Center's education, research and community service programs, as well as to its 2021 principal project, The Woman's Board Fund for Precision Oncology Research. (Event details, and more, here)
---
Originally published on April 8, 2021. Read the Chicago Star Magazine article online here.